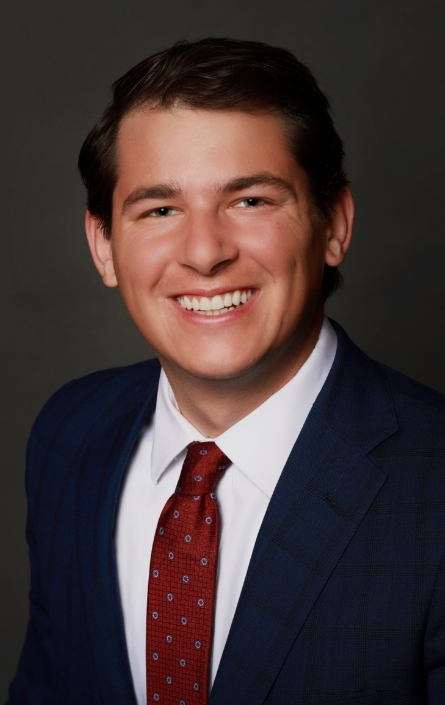 A Message from our Chairman:
At the age of 21, I was elected to the Iowa House of Representatives, making me the youngest member to serve in the Iowa Legislature. As I traveled around the United States to different legislative and young conservative conferences, I began to acknowledge the lack of confidence members of Generation Z had in themselves to take that next step from activist to candidate for public office. In a conversation I had with a young man, he continually asked, "Who would vote for a 21-year-old?" My response to him was, "6,982 people in Iowa's 84th House District."
As a young legislator, I understand the importance of engaging, recruiting, and encouraging the next generation of conservative trailblazers to get involved and seek election to public office and other public service opportunities.
We are at a point in our country where it is essential that we mobilize the next generation of conservative leaders to take that next step and get a seat at the table to ensure that the conservative bench is packed and ready to be called up to the plate. This goal of preparing the next generation of conservative leadership is why I am excited to serve as Chairman for Run GenZ, an organization dedicated to encouraging, recruiting, and mentoring young conservatives from Generation Z to take that step and run for public office and serve
the public.
The Honorable Joe Mitchell
Run GenZ Founder & President
Run GenZ will recruit and find leaders within college campuses, grassroots organizations, and civilian groups who are able, willing, and ready to run for state and local office and fulfill other public service opportunities. This is executed by giving this next generation the confidence and assistance needed, leading to thousands of young leaders working to spread conservative values across the county.
This organization will mobilize thousands of free thinking young people to run for office, win, and make substantial changes to our country.
This is a nationwide movement with a diverse leadership team. There is a vast network of policy makers at the state and local level that each have a unique ability to guide and connect aspiring lawmakers. With their guidance, we will be able to raise up Generation Z candidates and leaders that value conservative policies.